By: Gail Werner—
Muncie, IN —Ball State University is ready to open the doors of its newest renovated residence hall when classes resume for the fall semester Aug. 21.
Schmidt/Wilson Residence Hall will be home to more than 500 students. It includes lounge spaces, a computer lab, laundry room and semi-private bathrooms. As home to the university's theater and dance and design living-learning communities, the eight-story building features several unique amenities catering directly to students majoring in the arts.
These included a black box (experimental) theater for staged performances, movie screening and performance lounge, dance studio and design studio with equipment such as drafting and lighting tables.
"We value the model of our living-learning communities because when we group students with similar interests together in our residence halls, we find it helps them make connections both inside and outside of the classroom, leading to increased retention rates for our underclassmen," said Chris Wilkey, assistant director of marketing, communications and technology for Ball State's Housing and Residence Life.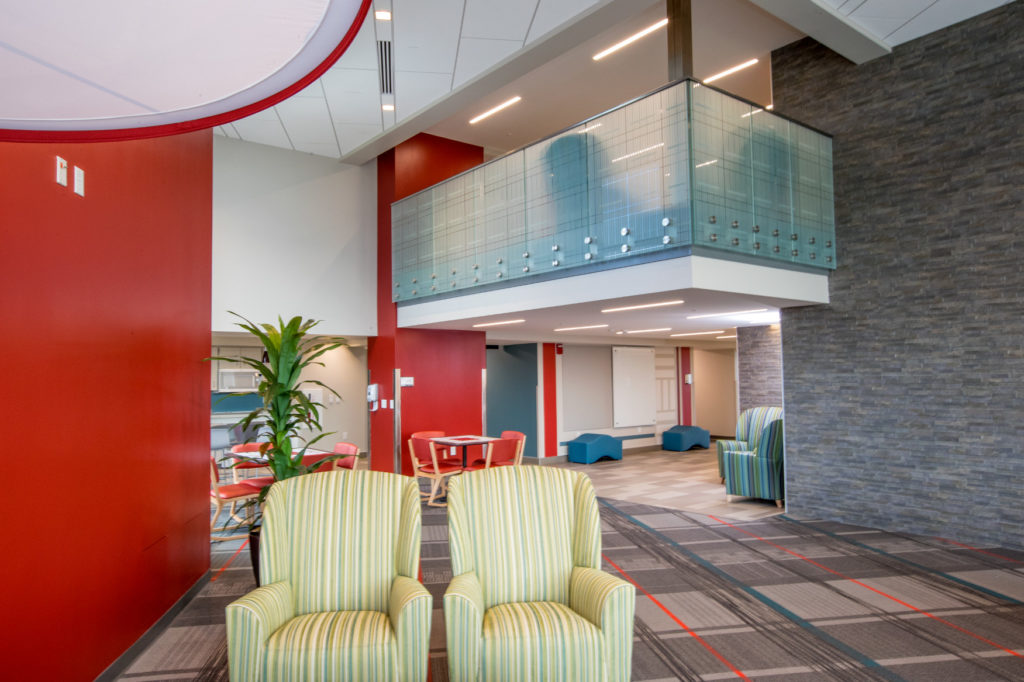 Other structural changes new to the $40-million facility include laminate hardwood flooring in every room as well as built-in USB ports in the wall. "We know students use their phones and other handheld devices 24/7, so we wanted to include such features that would be responsive to their technological needs. It's these little touches that make their lives easier and make them want to continue living in our residence halls," Wilkey said.
Schmidt/Wilson is adjacent to Botsford/Swinford, Ball State's most recently renovated residence hall that reopened in 2015. Together the two halls make up the Johnson Complex, which is central to the university's new north residential neighborhood. In the coming years, the university will add a new five-story residence hall and stand-alone dining facility to that side of campus. The changes are part of the university's master plan that calls for replacing LaFollette Complex, which is being demolished in sections over the next few years.
About 6,500 students are expected to move into Ball State's nine residence halls for the 2017-18 academic year. "We are extremely close to full capacity," Wilkey said.