By: Carrie Bale—
Muncie, IN—The Delaware County Systems of Care Partners aka "Caring Partners of Delaware County" will be hosting the 1st annual Muncie Family Block Party this Saturday May 19, 2018 from 11 – 3 pm.  The first Family Block Party will take place in the park located directly behind the Muncie Housing Authority main offices located at 409 E. 1st Street.  The block party will have FREE food, FREE entertainment, FREE activities and FREE resources for families.  Included in the park area is a playground and the water play area will be turned on as well!
The Delaware County Systems of Care is made up of over 20 agencies from throughout Delaware County that provide wrap around supportive services for families from early childhood through adulthood.  The coordinating entity is the Suzanne Gresham Center at Meridian Health Services.  The vision for Caring Partners is that all children and families thrive in Delaware County.  We support that by providing a comprehensive system of support and services for families and children to meet the multiple and changing needs of families in our community. Systems of Care meets the last Wednesday of every month at 3 pm in the Suzanne Gresham Center.
Want to learn more about Systems of Care in Delaware County please contact Gail Baker@gail.baker@meridianhs.org.
Caring Partners submitted a grant proposal to the Indiana Division of Mental Health to host an early intervention, whole person resource fair for families with children birth to age 18.  The goal is to promote early intervention and prevention services, and to provide families with resources on where to turn if services are needed in the future, all while having FUN with your family! Entertainment from Delaware County Prevention PRIDE team, Animal Explorers, Canine Officers and Muncie Symphony Orchestra to name a few of the "Center" stage acts to perform. Free Lead screenings and a FREE clothing give away will take place throughout the day as well.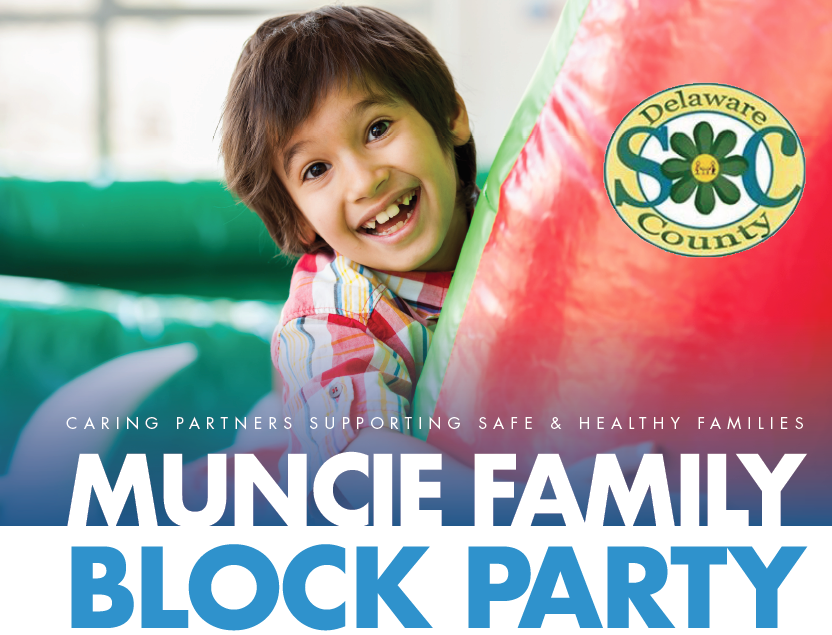 CleanCut Lawn and Landscape is this month's sponsor of non-profit stories found on MuncieJournal.com  Locally owned for over 33 years, CleanCut is your dependable, knowledgeable landscape company. CleanCut Lawn & Landscape. A better lawn. A better life!