By: John Carlson—
As you are undoubtedly aware, the Indianapolis 500 is not being run this May.
Meanwhile, I also have it on good authority that eternity's sinners are freezing their butts off because Hell just froze over, A.J. Foyt is opening a chain of ballet studios, and the FDA has determined ordering double-cheese on your pizzas is the key to permanent weight loss.
Still, it's the fact there's no race this month that truly flummoxes me.
Ever since having my ears glued to the radio on Memorial Day weekends throughout my childhood, I have loved the race and my heroes, those legendary drivers who drove and sometimes died in it. And while I've only personally attended ten or so, the hairs on the back of my neck always stand up when I hear the opening strains of "Back Home Again in Indiana."
Memories? I have loads of them, including from the four or five races I watched from Sodom and Gomorrah, the originalSnake Pit, kneeling balanced on the saddle of my Harley-Davidson to get a better view of Turn One. Every Indy 500 that I putt-putted away from back then was counted as a great one, since it meant I hadn't wound up handcuffed to the chain-link fence like some of my crazier, earthier motorcycle brethren.
But in 1989, due to the inexplicable lack of a sportswriter who counted himself an ardent racing nut, my newspaper sent little old me to actually cover the race.
It's hard to describe what a change in fortunes this marked. All I can relate it to is "The Beverly Hillbillies." You know, where one day Jed tries to shoot a varmint to boil for supper, misses, but all of a sudden, "up from the ground come a bubblin' crude … oil that is, black gold, Texas tea." Next thing you know, the Clampetts are trading their muskrat victuals for Chateaubriand.
Now, all of a sudden, I had credentials granting me almost unlimited access to the Speedway and the drivers. Every day in the monthof May, I was free to hang out in the pits and Gasoline Alley and interact with these guys who were my racing gods.
What was that like?
"Chow, er, I mean, ciao, Emo!" I'd say, throwing an arm around the shoulder of former Formula One champ Emerson Fittipaldi. "Love the new loafers, baby! How are the wife and little Emos? Let's do lunch soon, amigo!" Then Al Jr. would wander by and I'd be like, "Yo! Little Al! Better go easy on those brewskis tonight, compadre!" Then he'd grab me playfully around the neck and knuckle some noogies onto the top of my head while chuckling, "OK, Ace, but just for you, Big Guy!"
That's what I fantasized would happen, anyway.  What actually did happen?
Almost nothing.
This was entirely my fault. Surrounded by my heroes, I'd go catatonic. Trying to speak to them, my words would come out like a Pentecostal talking in tongues. So then I'd schlepp off somewhere to collect myself, utterly intimidated. The normal reporters working for other newspapers would talk with drivers like Bobby Rahal and Danny Sullivan, then write in-depth stories.
Meanwhile, I'd maybe bump into Guido Dacco. At least I could talk to Guido, pronounced Goo-ee-doe. He was about as obscure as a hopeful qualifier for the Indy 500 could get, a former Italian motorcycle racer with a dream of hitting the Big Time. In 1989, I don't think he even made it onto the track. But he was as nice a guy as you'd ever want to meet. At least, I think he was.  I couldn't be sure, though, because he didn't speak English and I didn't speak Italian, so in our "interviews" we'd mostly rely on hand gestures to communicate. Consequently, after a full day spent at the track, I'd come back to the newsroom with scoops like "Guido Dacco enjoys first White Castle sliders."
Before long, he was a Speedway footnote.
Nevertheless, Race Day soon dawned. It was very heady stuff, hanging out on the track in front of the Pagoda until five minutes to race time. Then we reporters hustled up to the press box high atop the stands on the outside of the main straight. Notebook flopped open before me, I lined up my ballpoint pens and prepared to go to work as the cars pulled away before the green flag flew.
As noted, I'd seen the Indy 500 a number of times, but never from that vantage point, and it was mind-blowing. With an unlimited view of their speeds as the screaming cars perilously bunched up at the end of the straight, I KNEW somebody was about to die. When everybody made it through, I could hardly believe my eyes.
One thing was reinforced for me that day: IndyCar drivers are not like us mere mortals.
Meanwhile, I was scribbling descriptions like a madman and thinking there was no way I could keep up this note-taking pace for two-hundred laps. But just five laps into the race, the first Boy Scout appeared. Running through the press box, he handed every reporter a neatly typed summary of the first five laps. Other five-lap summaries followed until the checkered flag ended the race.
Leaning back taking this all in, I grinned, caught a deep breath and thought, "Wonder if there's any more meatloaf in the press box buffet?"
Getting back to Muncie that evening, I banged out a main story and a couple of sidebars, marveling at what I'd experienced. By the way, Fittipaldi, who I hadn't spoken a word to all month, won his second Indy 500 that day. Then he caused a ruckus by refusing to drink the winner's traditional milk, since he owned orange groves and wanted to promote juice sales. The race was a newsworthy spectacle from start to finish.
I only wished Guido could have stuck around to see it.
So now the Indy 500 will be run August 23. OK, fine, better late than never. But you've got to wonder, sitting up in heaven, what must Tony Hulman be thinking?
---
John's weekly columns are sponsored by Beasley & Gilkison, Muncie's trusted attorneys for over 120 years.
About Beasley & Gilkison
We listen, analyze your unique situation, and prepare a course of action that best fits your needs. Contact one of our attorneys to schedule a consultation, or for more information, call 765-289-0661 or visit our Facebook page or website at beasleylaw.com.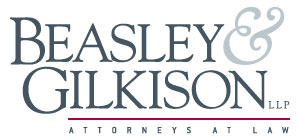 ---
A former longtime feature writer and columnist for The Star Press in Muncie, Indiana, John Carlson is a storyteller with an unflagging appreciation for the wonderful people of East Central Indiana and the tales of their lives, be they funny, poignant, inspirational or all three.  John's columns appear on MuncieJournal.com every Friday.