By: Melissa Jones—
Muncie, IN — In the summer of 2018, Muncie Community Schools made headlines when it partnered with Ball State University to establish a new model of leadership for the corporation. But there's one aspect to the partnership that many people may not know about: the substantial support from local foundations. 
When the partnership was first taking shape, local banks and foundations—including Ball Brothers Foundation, The Community Foundation of Muncie & Delaware County and the George and Frances Ball Foundation—committed more than $3 million of initial funding in the span of about three weeks. And Ball State President Geoffrey S. Mearns said it all began in a meeting at the Ball Brothers Foundation office with representatives from several foundations and organizations. 
 "It was a result of that one meeting that George and Frances Ball Foundation and Ball Brothers Foundation made conditional commitments of $1 million each. And with those starting commitments, it then gathered additional momentum," Mearns said. "There was a unified voice that this was a very important investment for those foundations and institutions to make." 
 Ball Brothers Foundation was established in 1926 with the mission of improving the quality of life in Muncie and the surrounding area through philanthropy and leadership. Since then, it has worked toward this purpose, in part, by funding education-based initiatives. 
"Ball Brothers Foundation proudly supports public education and our community's educators. We believe our funds toward this historic partnership are giving MCS the leverage needed to propel its efforts in shaping our community's next generation of leaders," said Jud Fisher, president and chief operating officer of Ball Brothers Foundation. 
Now, two years after the historic MCS–BSU partnership began, the district is preparing to begin the first year of its Academic Innovation Plan, a state-mandated plan that was officially released this summer. According to MCS Director of Public Education and CEO Lee Ann Kwiatkowski, the creation and implementation of this plan was made possible through the support of those local foundations.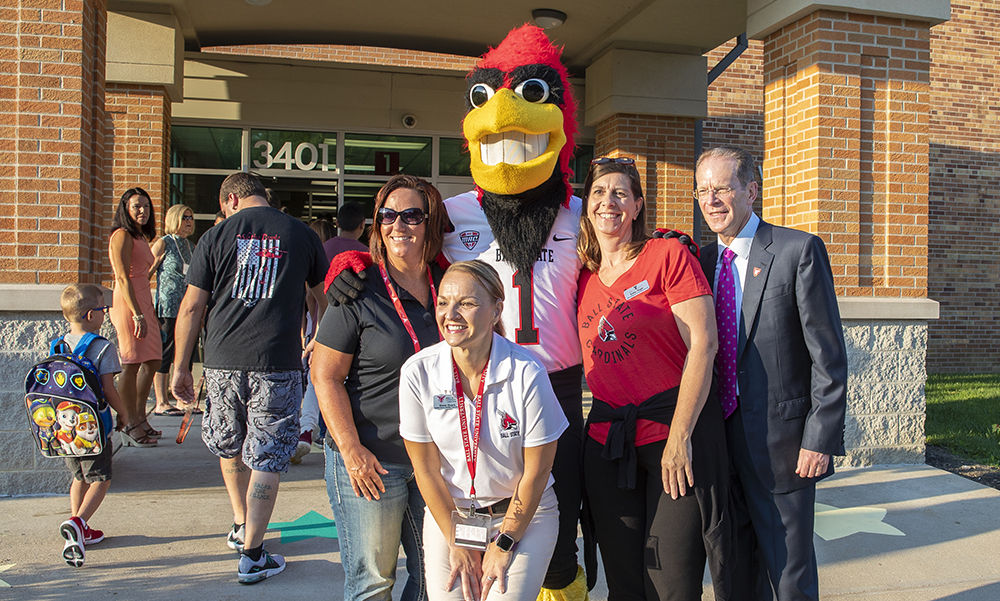 "The support of our foundations is second to none. Muncie Community Schools would not be able to implement our Innovation Plan if we did not have the foundations and the community supporting our work," Kwiatkowski said. "They expect us to have results, but at the same time, they are willing to assist us and do whatever it takes to help us be successful." 
Ball Brothers Foundation's grants are helping to bring many pieces of this plan to fruition, including a curriculum audit, professional development opportunities for teachers and more. 
"After the audit, Ball Brothers Foundation helped us to be able to map our curriculum, and they helped teachers with professional learning. Those are ways that they're helping us to better our teaching staff to be as good as we possibly can be," Kwiatkowski said. "We also are working with the National Teaching Institute for Teaching and Learning, where we are having master and mentor teachers, creating career pathways for our teachers to become teacher leaders in our buildings." 
One of those "teacher leaders" is Drew Shermeta, a social studies teacher at Muncie Central High School who was chosen to serve on a national review panel for the Innovation Plan. Shermeta was also a finalist for Ball Brothers Foundation's 2020 Excellence in Teaching Award, a program that annually recognizes the efforts of Delaware County teachers and provides professional development grants to the top three candidates. 
One of the Foundational Principles of the Innovation Plan that Shermeta thinks is particularly important is Culturally Responsive Practices. According to an outline of the Innovation Plan on Ball State's website, the Culturally Responsive Practices principle embraces "the values and backgrounds within our diverse MCS community." 
"In general, education has become really standardized—we are told what to teach with great specificity, we are told how to assess it with great specificity, and then we're held to close scrutiny based on really limited measurements of student learning. So for us in the very first breath of the Innovation Plan to talk about Culturally Responsive Practices means we're breaking from that," Shermeta said. "We're going to take our students where they are and work really hard to connect the content we're teaching them to their interests, passions and curiosities. That's really exciting." 
Mearns said the Innovation Plan has "sparked a new sense of optimism for what is possible in Muncie Community Schools." 
But these efforts go beyond the schools—having a strong school system benefits the whole community.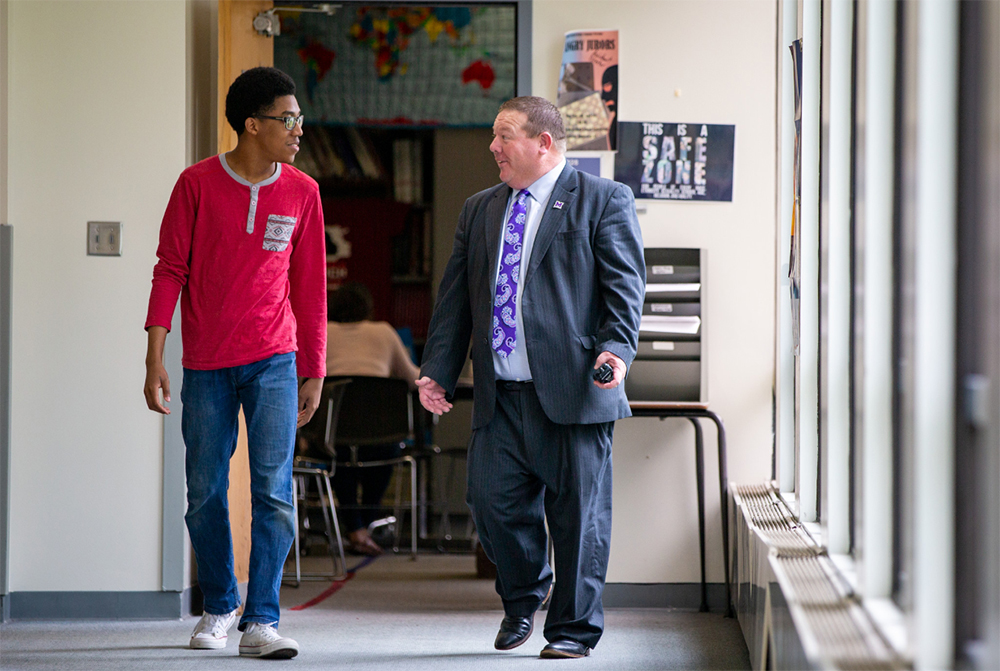 "There's a moral imperative to making certain that our community, our state, our nation is providing the best, most comprehensive preparation for entering the world of work. If we don't do this, our economic growth is going to be impacted negatively," said Jim Williams, chair of the MCS School Board, citing that 60 percent of Hoosiers will need post-high school education to fulfill the jobs available throughout the state. 
This large-scale community impact directly ties back to Ball Brothers Foundation's mission. The foundation has supported the MCS–BSU partnership beyond its initial investment of $1 million too—last year, it approved two grants to form "unprecedented" endowed positions at MCS. To date, Ball Brothers Foundation has committed $1,150,000 to initiatives supporting the MCS– BSU partnership. In addition, the foundation has made over $500,000 in grants directly to MCS over the past two years to support specific programming. 
"This endeavor encompasses many of the Ball brothers' values, and we are excited to represent their legacy through the small role we play in this partnership," Fisher said. "We are fully supportive of MCS, and we eagerly look forward to seeing its innovative education model further take shape." 
To learn more about Ball Brothers Foundation and its funding initiatives, visit ballfdn.org. 
About Ball Brothers Foundation 
Ball Brothers Foundation is one of the state's oldest and largest family foundations. Annually, the foundation makes approximately $8 million in grants to support arts and culture, education, the environment, health, human services, and public affairs. The Muncie-based private foundation gives priority to projects and programs that improve the quality of life in the foundation's home city, county and state. 
About Muncie Community Schools 
Serving the local community since 1855, Muncie Community Schools (MCS) educates more than 5,000 students at six elementary schools, two middle schools and one high school while also managing several other educational facilities. Through its unique partnership with Ball State University, MCS strives to maximize each student's potential so he or she can be a positive, productive member of society. Find out more about MCS or Director of Public Education and CEO Lee Ann Kwiatkowski at muncie.k12.in.us.