By Mike Rhodes, Editor-in-Chief—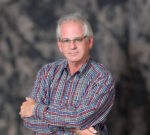 MUNCIE, Ind.—In this week's podcast we begin by talking about some numbers.
Like the number 249,600. What does that number mean? Probably not what you think.
This is podcast #3, something we are trying to do weekly on MuncieJournal.com. Other topics in this week's program include: the number 10.2%, a bit about John Carlson who writes a weekly column for us that is published on Friday mornings, how you can dunk Muncie Mayor Dan Ridenour and a few city council members in a dunk tank on Saturday, moaning in spasms of ecstasy, Flags of Honor that will take place at Minnetrista, the $2 Tour of the Village that will take place this Saturday, and many other things worth listening to.
(I was wrong with my guess of 10.2%. That's good news however, because the REAL number went down to 8.7%.)
I'd appreciate some feedback on this effort, because yes, it is an effort to produce. Give this a listen and if you found it fun to listen to, let me know. Email me. munciejournal@woofboom.com
Thanks for listening. Push the play button below.