By Kat Knox, WIBU—
MUNCIE, Ind.—Women In Business Unlimited, WIBU is pleased to announce that the Boys & Girls Clubs of Muncie, Muncie OUTreach and Indiana Vocational Rehabilitation Service-Muncie are the three nominees for our 2021 ATHENA Organizational Leadership Award.
Organizational Nominees are recognized for:
Creating an organizational culture that encourages women employees to achieve their full leadership potential.
Giving back to the larger community of women and girls by providing and/ or supporting leadership development opportunities and initiatives.
Join WIBU on November 17th for the 22nd annual ATHENA Awards Luncheon to celebrate all of the 2021 ATHENA nominees.
Tickets for the ATHENA luncheon are available now: https://wibu-2021-athena.eventbrite.com
About the Boys & Girls Clubs of Muncie
Boys & Girls Clubs of Muncie has been a cornerstone of the community since opening its doors in 1933 by providing a safe, structured and positive environment for young people after school, during holidays, and summer vacation. B&G Clubs of Muncie gives members the tools, guidance, and opportunities to achieve academic success, to be instilled with good character and citizenship, and to maintain healthy lifestyles. Whatever It Takes to Build Great Futures!

---
About Muncie OUTreach
Muncie OUTreach is a local non-profit that provides an accepting environment to enhance the personal growth of gay, lesbian, bisexual, transgender and questioning youth in the Delaware County area. Through programming for LGBTQ youth, and education for the greater community, Muncie OUTreach serves as an advocate for community awareness and acceptance of young people of all sexual orientations and gender identities.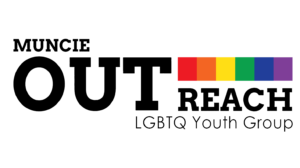 ---
About Indiana Vocational Rehabilitation Service-Muncie
Indiana Vocational Rehabilitation Service-Muncie helps eligible women and men with disabilities to achieve their employment goals and achieve their full potential by providing guidance and counseling. Indiana Vocational Rehabilitation Service-Muncie counselors work with program participants by providing direct services and advocacy skills training, so once employed in a competitive integrated employment environment the VR program participant is set-up for success.

The distinguished International  ATHENA Awards Luncheon will honor our nominees and announce the recipients of the ATHENA Leadership Award, the ATHENA Young Professional Award, the ATHENA Organizational Leadership Award, and the WIBU Lifetime Achievement Award. 
Each year WIBU solicits nominations of esteemed local leaders. A panel of judges from outside of Delaware County then scores and selects the recipients. All nominees are recognized and the recipients are announced at the ATHENA Awards Luncheon. The ATHENA Awards Program is part of ATHENA International, whose mission is to support, honor, and develop women leaders.