By Stacey A. Shannon—
MUNCIE, Ind.—Editor's note: The Future Leaders of America series on MuncieJournal.com profiles high school seniors who display leadership qualities in their school and the community. The series is brought to you by Pridemark Construction.
Sports are a big part of Wes Del High School senior's Zack Todd's life. He plays both basketball and baseball, is part of the Athletic Leadership Council and is part of the Future Christian Athletes of America. But Todd isn't all about sports. He's also a member of the Future Business Leaders of America, Spanish Club and Math/Science Club.
Todd is busily enjoying his last year of high school. Along with his other school activities, he also works at Wes-Del to help with athletic events he's not playing in. And each year, he enjoys being part of the Feed My Sheep food drive that distributes non-perishable items to families in need over the holidays.
"I like to show the younger classmates that it's always important to be a leader and not just to sit back," Todd said. "Do whatever you can in your community and in your school. You're only in high school once, so do everything that you can."
And those activities led Todd to one of his proudest sports moments over the summer when he played in and pitched for a baseball game that aired on national television. Todd has persisted even when it has been difficult to balance sports, extracurricular activities and schoolwork. However, schoolwork is his priority.
"Academics always come first," he said, mentioning that academics will help him further in life than sports will.
He plans to head to Indiana Wesleyan University next fall to play baseball and study accounting and business. Todd, who says math is his strongest subject, plan to become an accountant.
But for now, Todd is looking forward to doing more community service with the Future Business Leaders of America like volunteering at the animal shelter and the homeless shelter. He is thankful for staying involved in activities during high school and encourages other students to do the same thing.
"Don't give up on anything," Todd said. "You're only in high school once. If you quit a sport or a club…you won't get it back. Don't get up on it. Always keep pushing."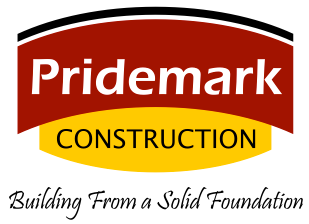 421 S Walnut St #2459, Muncie, IN 47305
Phone: (765) 284-3833
https://www.pridemarkconstruction.com