By Stacey A. Shannon—
MUNCIE, Ind.—Editor's note: The Future Leaders of America series on MuncieJournal.com profiles high school seniors who display leadership qualities in their school and the community. The series is brought to you by Pridemark Construction.
Wes-Del High School senior Averie Jamison maintains a busy schedule. She stays focused on what's important and prioritizes to keep up with schoolwork, extracurricular activities and competitive dancing. But she wouldn't have it any other way.
Jamison said her parents have given her so many opportunities that she knows not everyone gets. They've also raised her with the mindset of giving to those in need. All of that worked together to inspire Jamison to start an annual jean drive about three years ago. In partnership with Heart and Hands, Jamison collects and distributes jeans to children throughout the community who need them at back-to-school time. This year, for example, she collected 500 pairs of jeans.
"I'm very passionate about it," she said, noting how seeing the kids be so excited about their new jeans makes her happy.
What Jamison wants most, though, is for all kids to feel included. She would love for clubs to invite students specifically to be included so everyone has opportunities to be involved in their school.
Jamison herself is involved at school with student council, digital media, Wes Del's social media, National Honor Society, Students Against Destructive Decisions and Future Business Leaders of America.
As a senior this year, Jamison knows that maintaining her schoolwork is important and she makes sure that it takes priority over her other activities. And when she starts to feel stressed with her various activities, Jamison said her mom encourages her the most.
"My mom helps me out a lot," she said.
Jamison remains dedicated to the many activities with which she is involved and encourages students of all ages to be the same way.
"Do what you're passionate about," Jamison said. "Be determined."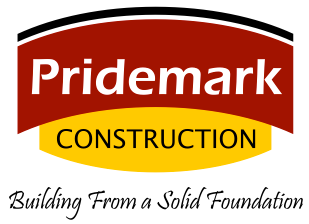 421 S Walnut St #2459, Muncie, IN 47305
Phone: (765) 284-3833
https://www.pridemarkconstruction.com