By Stacey Shannon—
MUNCIE, Ind.—Editor's note: The Future Leaders of America series profiles high school seniors who display leadership qualities in their school and the community. The series is brought to you by Pridemark Construction.
Life is certainly busy for Burris Laboratory School senior, Alexis Dotson, but she's figured out how to best juggle her school, extracurricular and work responsibilities: to-do lists.
The lifelong Muncie resident has been working since she turned 14 in various jobs, including as a barista, cashier, grocery clerk and pizza waitress. She's also spent hours in rehearsals for theater productions both at school and at the Muncie Civic Theater. Recently she starred in Little Shop of Horrors at School and in February she was in Newsies at the Muncie Civic Theater.
Not procrastinating also helps her maintain a balance of activities. Dotson said she usually does her work as soon as she gets it.
 "I tend to do things now, so I can relax later," she said. "One thing I like to tell myself is that every little thing you do right now is going to turn you into the person that you will be."
If she does get behind, Dotson is gracious to herself and remind herself that she's stressed now, but she will get back on track.
Being part of the first group to go through Shafer Leadership Academy between the spring of 2019 and early weeks of 2020 was another highlight of her high school career. Her group addressed mental health challenges for teens. They installed a mailbox at Muncie Central High School where students could put in anonymous letters about their feelings that wouldn't be read. It was a way for students to put thoughts away
 "Mental health awareness has always been a passion of mine," said Dotson.
In fact, she plans to combine her passions of mental health awareness and theater for her career. Dotson will attend Ball State University in the fall and major in psychology with minors in Spanish and theater creation. She's especially interested in drama therapy counseling, which uses acting techniques in a self-reflective way.
"I'm excited to learn more about people and psychology," she said. "And also do some theater. I love doing that."
Dotson said growing up in Muncie and around Ball State University have given her opportunities and various perspectives she's thankful for. She looks back at how she's changed throughout high school and is pleased. According to Dotson, she started high school being worried and anxious about grades, due dates and her grade point average. But she's learned a better balance and wants to pass along her knowledge to those coming behind her.
"Let yourself make mistakes," she said. "Don't be too hard on yourself. Mental health is way more important than overdoing yourself."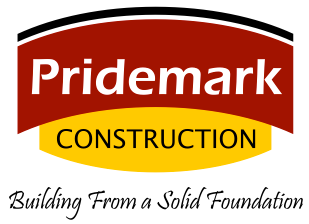 421 S Walnut St #2459, Muncie, IN 47305
Phone: (765) 284-3833
https://www.pridemarkconstruction.com