By: Sara Eutsler—
Anderson, IN—Since 2005, Lookworthy has been pampering and transforming clients as Anderson's premiere medspa-only facility.
What started as a small permanent cosmetics business has grown into a thriving full-service spa offering a mix of traditional and cutting-edge services.
Clients have long enjoyed the wide selection of results-driven facials, peels and relaxing massages alongside an ever-growing list of innovative skincare and body services. The menu currently includes the celebrity favorite HydraFacial MD, microneedling, dermaplaning, radio frequency, IPL hair reduction and rejuvenation, and the newest addition: Cryo Body Contouring, a non-invasive fat-blasting treatment that combines various modalities to contour and reshape your body's trouble spots like the abdomen, arms, and thighs.
In addition, Lookworthy Medical Director Dr. Timothy Gillum, a double board certified ENT and Facial Plastic Surgery physician, is available for consultations, Botox, and filler services at Lookworthy Ladies' Night events every other month.
Education and the Lookworthy Difference
Lookworthy co-owner Lyla Graddy is a beauty veteran driven by a passion for the industry and continuing education. She received her cosmetology certification in 1968 and has since spent decades shaping her beauty knowledge and business sense, previously owning a salon and working as a Mary Kay director.
"I believe in the power of education and bringing the latest trends and technologies to our clients." —Lyla Graddy
As a result she and her team regularly attend trainings and she frequently brings in national educators from Lookworthy's product and service lines. A popular training–which also includes a two-day client savings event–is an annual October visit from Rosa Pavlovich, the national educator for Lucrece Physicians Aesthetic Research, a line Graddy notes is exclusive to Lookworthy within the state of Indiana.
Lookworthy's Cancer Care Program Makes an Impact
Graddy also believes in the power of giving back to the community.
In 2015 she invested in making Lookworthy an iS Clinical Cancer Care™ certified spa to extend a soothing, pamper-filled touch to those undergoing the effects of cancer therapy. That October Lookworthy held their first annual Cancer Care™ Spa Day Event, giving iS Clinical Harmony Facials to 12 local women.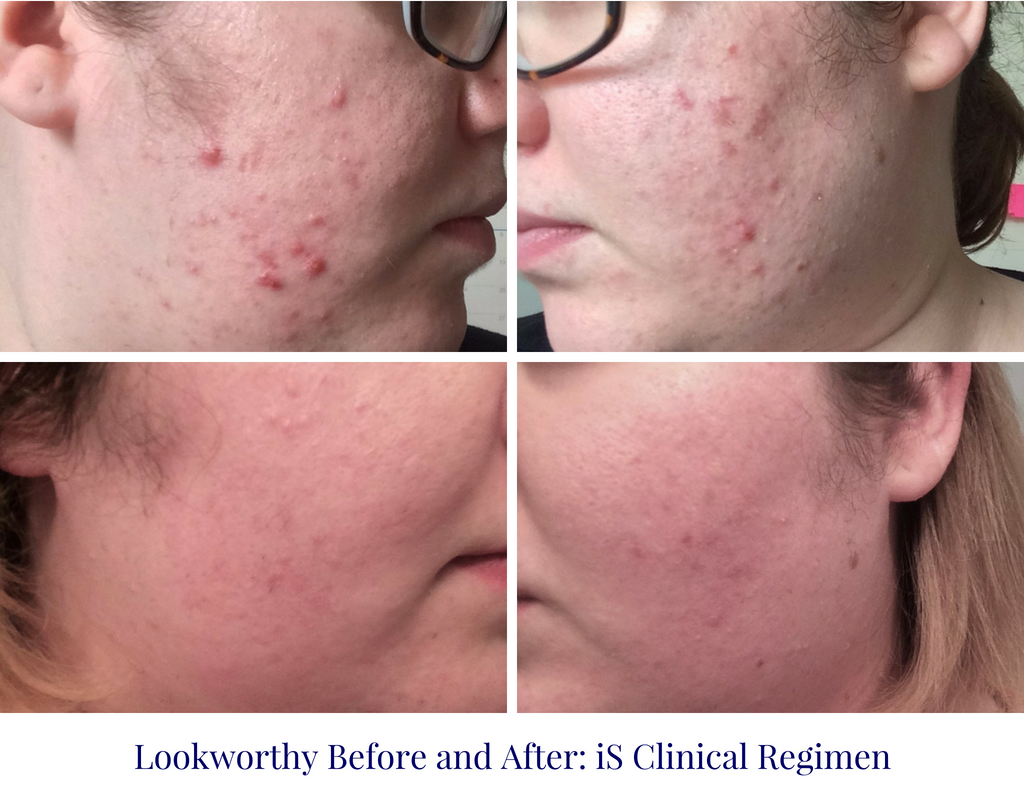 The Harmony Facial is specifically designed with a mix of antioxidants, hydrators, and vitamins to address the most common skincare effects of cancer therapies. Skin is left revitalized with a healthy glow.
The Harmony Facial is available year-round as a regular service on the Lookworthy menu. The products featured are also available for take-home purchase to extend the experience and continue improving skin's condition.
Client Results are at the Heart of Lookworthy
Overall, Lookworthy prides itself in being a client-centric spa that delivers results clients can see and feel.
"I always want to make sure our clients are invited into a relaxing, welcoming space. We offer several special touches, like heated beds for our massages," Graddy said. "And we want clients to leave feeling like their time here has made a difference in their skin and body."
Prospective clients are always welcome to stop by the spa to tour the facility and learn more about the services and product lines, which, in addition to iS Clinical and Lucrece, also include jane iredale Mineral Cosmetics, Bio Jouvance Paris, and blinc cosmetics.
"We love to show you our spa and talk with you about the best service options to meet your individual needs and goals," Graddy said.
Ladies' Nights events are also a fun opportunity to visit Lookworthy. In addition to Botox and filler appointment opportunities with Dr. Gillum, Ladies' Night events regularly feature demos of new Lookworthy services. A handful of local vendors are another staple, giving clients and community members an opportunity to learn more about other local businesses.
"I'm proud to be a part of the local business community and inviting vendors is a fun way for us to connect and showcase networking at its finest," Graddy said.
The next Ladies' Night Event is Thursday, August 16, from 6:00 p.m. to 9:00 p.m. Those wishing to receive Botox and filler must make an appointment at 765-644-6028. All others wishing to attend are invited to RSVP here. RSVPs are not required, but all who do and attend are entered to win one of our new treatments. Learn more.
Lookworthy is located at 1615 E. 53rd St. in Anderson. Stop in, visit lookworthy.com, or call 765-644-6028 to learn more.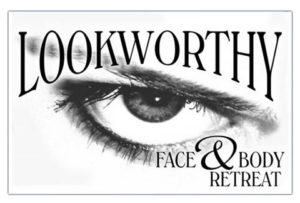 Lookworthy Face & Body Retreat
1615 E. 53rd St.
Anderson, IN 46013
Ph: 765-644-6028
Website: http://www.lookworthy.com
Facebook Page: https://www.facebook.com/Lookworthy/