By: Muncie-Delaware County Economic Development Alliance—
Muncie, IN—Accutech Systems, a leading software company for the trust and investment industry, announced the acquisition of Money Tree Software, a premier financial planning solutions provider.
Accutech CEO, Adam Unger said "We are excited to build on the strong calculation engine of the Money Tree software and bring more innovation into the product offering to strengthen the system for the next generation of Advisors and their clients.  As we continue to enhance the financial planning software for the independent advisor market we will also be fully integrating the functionality into our trust accounting and investment management software to provide a truly integrated wealth management system.  With the addition of Money Tree to the Accutech family, we are now able to offer the tools financial professionals need to plan for the growth of an individuals' wealth as well as manage that wealth in a trust."
This announcement comes on the heels of Accutech's announcement of plans to invest more than $5.5 million to redevelop a 40,000 square foot building in downtown Muncie. The new location will serve as Accutech's headquarters and will provide office space for additional 50 highly-skilled tech employees. Interested applicants may apply online.
"These recent announcements are examples of Accutech's continued momentum as one of Indiana's finest technology companies," said Jay Julian, President & CEO, Muncie-Delaware County Chamber of Commerce and Economic Development Alliance.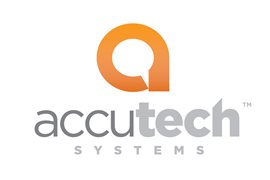 About Accutech
Accutech fulfills its purpose to make great things happen for other people by delivering innovative trust and wealth management technology solutions and exceptional, personalized service to over 250 banks and wealth management companies nationwide. The company also offers outsourced operations services to its clients, handling many day-to-day "back office" tasks on their behalf.  Accutech boasts over 30 years of developing innovative technological "firsts" in its industry, and delivering the kind of service that results in consistently achieving over 98% customer satisfaction.  The company also focuses heavily on cultivating a positive and engaging work environment, and has been recognized in the top 100 places to work in Indiana four times, most recently in 2019.