By Mike Rhodes, Editor-in-Chief, MuncieJournal.com—
INDIANAPOLIS—J.R. Jamison of Muncie has been named to the Indiana Authors Awards for the book Hillbilly Queer: A Memoir. The book was nominated in the DEBUT category, one of eight literary categories where awards will be given. Winners will be announced on Aug. 24, 2022.
Jamison's book is an enduring love story between a conservative dad and gay son who find that sometimes the differences between us aren't really that different at all.
Comments about Jamison's book include:
". . . One of the most humane and challenging memoirs to come out of the Midwest . . . Indeed, we are all more than heroes and villains, and Jamison does a great job of showing how and where our humanity gets lost between the two."– Ashley C. Ford, author of Somebody's Daughter and host of the HBO podcast Lovecraft Country Radio
"One of those rare books that finds beauty in the irreconcilable. In an age when our politics and our nation can feel broken, Hillbilly Queer shows us the messy glue of love that still holds families together. At turns powerful and vulnerable, J.R. Jamison takes the reader on a journey as profound and moving as the road trip he took with his father at the dawn of the Trump era." — Samantha Allen, author of Real Queer America
The 2022 Eugene and Marilyn Glick Indiana Authors Awards include forty books written by Indiana authors that were published in 2020 and 2021. The awards were established in 2009 as a vision of Eugene and Marilyn Glick and are a component of Indiana Humanities' rich and diverse literary programming. Indiana Humanities with support from Glick Philanthropies confer awards every other year. Honorees have the opportunity to participate in an annual statewide speaker program and connect with readers, teachers and students.
Judges for the Indiana Authors Awards included former winners, writers, educators, scholars, local bookstore owners and librarians. Judges chose to shortlist books in the following categories: children's, middle grade, young adult, poetry, genre, debut, fiction and nonfiction.
Winners will be announced on Aug. 24 at 10 a.m. via social media and the IAA newsletter. Follow @INAuthorsAwards and sign up at www.IndianaAuthorsAwards.org to receive the announcement.
J.R. Jamison is a founder of The Facing Project, a national organization that creates a more understanding and empathetic world through stories that inspire action. He also co-hosts The Facing Project Radio Show on NPR.
To see the complete list of books and honorees, visit https://www.indianaauthorsawards.org/newsroom-2/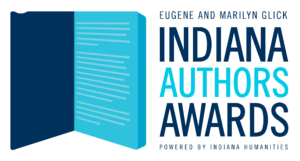 Related article below.
The Facing Project's Catalog Of 1,500 Stories To Be Archived By Ball State