Editor's note: The Future Leaders of America series profiles high school seniors who display leadership qualities in their school and the community. The series is brought to you by Pridemark Construction.
By Stacey Shannon—
MUNCIE, IN—When it comes to academics, Brandon Isler is focused. Not only is the Delta High School senior a successful student, but he's also excelled on the school's academic and spell bowl teams. In fact, this year, the spell bowl team placed second in regionals, which Isler said was thanks to the hard work of the team.
 "I'm really proud of our spell bowl team," he said. "We all studied a lot for that, and that effort paid off. We were really proud of ourselves."
In addition to his participation in academic-related teams, Isler is also a member of the National Honors Society, works part-time and helps care for his family's farm animals. As a result of his busy schedule, Isler has learned a few tips and tricks for managing everything.
 "I try to get a lot of homework done while in school, that way I don't have to do it at night," he said, mentioning that he uses his computer to keep track of homework and due dates to stay organized.
Throughout the school year, Isler also has volunteered at local non-profit organizations through his membership in the National Honors Society.
"It's important to help other people and not just be here for self," Isler said. "I feel like I've been really fortunate in a lot of things, and I feel like helping others can help give back to the community."
With his high school graduation quickly approaching, Isler is thinking of the future, which he said can be overwhelming at times.
"I'm trying to figure out still what I want to do in college, but also managing high school," Isler said. "I have two things I'm thinking about, and sometimes that gets to be a little stressful."
He plans to go to Indiana Wesleyan University to major in communications or history then go on to get his master's degree and maybe a PhD. Isler's career goal is to be in higher education administration, specifically in student affairs, which fits in with his thirst for education.
"I just really care about school and academics a lot," Isler said. "I have always had a strong passion for academics."
In the meantime, Isler encourages students behind him to be themselves and not worry about what others think. He also recommended students reach out for help with they need it.
"Always be open to talking to your teachers and hearing what they have to say and getting their help," Isler said.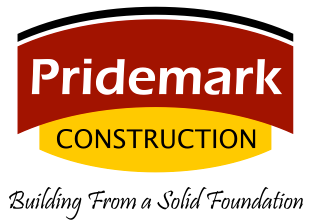 421 S Walnut St #2459, Muncie, IN 47305
Phone: (765) 284-3833
https://www.pridemarkconstruction.com