By Melissa Narlock—
MUNCIE, IN — Ball Brothers Foundation approved 36 grants totaling $5 million in its second and final round of grants for 2023. The grants remain aligned with the foundation's dedication to place-based grantmaking. Two significant grants have been awarded to advance vital trail projects that are set to transform East Central Indiana (ECI) and foster regional connectivity—Cardinal Greenways and Healthy Communities of Henry County.
A $100,000 grant has been awarded to Cardinal Greenways, supporting their efforts to expand trail miles into surrounding counties and bridging the gaps in the partially finished "Great American Rail Trail"—a continuous trail from the east to west coasts of the United States.
"The grant and support from Ball Brothers Foundation marks a significant milestone for us as we work towards narrowing the gap in the Cardinal Greenway system one mile at a time," said Angie Pool, CEO of Cardinal Greenways. "This section of the trail will grant Indiana and the Cardinal Greenways national and statewide recognition while providing more people across the state with safe and accessible routes to nature and recreational opportunities."
The expansion builds upon previous funding from Ball Brothers Foundation that helped build out a trailhead, road, and canoe/kayak access point along the Mississinewa River on the western edge of the Taylor University campus in Upland. The planned trail will begin at this new trailhead and extend north and east for approximately 1.5 miles.
Phase one sets the stage for connecting the Cardinal Greenway to Upland and Taylor University's trail system, with the goal of extending the trail to the Gas City Park. This grant will serve as a catalyst to attract additional funding for the project from the state, other philanthropic funders, and individual donors.
"Ball Brothers Foundation and Cardinal Greenways have a rich history, dating back to the trail system's establishment 30 years ago. We are thrilled to continue this collaboration, knowing that trails play a significant role in enhancing the well-being of our communities," said Jud Fisher, president and CEO of Ball Brothers Foundation. "This trail expansion will lay the foundation for future growth and opportunities in outdoor recreation throughout the region."
Healthy Communities of Henry County also received a $35,000 grant, aiding in the completion of a 2.6-mile section of the Wilbur Wright Trail in the Mooreland area of northern Henry County. Substantial state and local funding are secured for the third phase of the project, with this grant helping to provide the final push.
The Wilbur Wright Trail stretches from the Henry County YMCA to the Wilbur Wright Fish & Wildlife Area, a DNR property extending over 1,000 acres featuring river valleys, wetlands, and mature woods, offering an ideal setting for outdoor enthusiasts. The proposed trail development will further expand this network with plans to eventually connect to the Cardinal Greenway.
Ball Brothers Foundation recognizes that trails and outdoor recreation are important in attracting young individuals who are integral in shaping the communities where they live and work. "People are drawn to vibrant and thriving places. With continued developments such as these, East Central Indiana is quickly transforming into a destination for outdoor recreation," shared Jud Fisher. "We're excited and committed to funding organizations and projects that instill a sense of pride and community among residents in our city and region. These two trail projects will undoubtedly strengthen bonds between rural communities and connect the region's cities and small towns."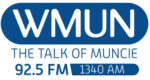 Listen to Jud Fisher talk about the awards during his interview with Steve Lindell on WMUN.
This round of grants also supported a range of other organizations and projects in the areas of arts and culture, public/society benefit, health, education, environment, and human services.
In addition to the grants previously listed, the 2023 fall round of grants include:
Arts & Culture
Cornerstone Center for the Arts, Inc.: $100,000 to support immediate general operating needs and evaluate various operational models, including exploring partnerships, building usage models, and financial analysis.
Minnetrista Museum & Gardens: $2,775,000 for general operating and capital support allocated to various cultural and educational programs, including exhibitions, events, workshops, and maintenance of facilities.
Muncie Arts and Culture Council: $25,000 for operations and capacity building including support for the salary of the Executive Director, the addition of staff, and general operations.
Muncie Civic Theatre: $30,000 to support the theatre's 92nd season, which will include: six Mainstage productions, five Studio Theatre productions, seven Youth Theatre productions, one Barrier-Free Theatre production, and outreach programs to Muncie Community Schools.
Orchestra Indiana: $40,000 to support general operations including administrative and programming support.
Public Society Benefit
8twelve Coalition: $45,000 in backbone support for collective impact efforts in the Thomas Park Avondale and South Central neighborhoods including personnel costs, contract support, resource development activities, community engagement and rent and office expenses.
East Central Indiana Regional Partnership, Inc.: $100,000 to support operations and mission execution including activities focused on marketing and collaboration.
East Central Indiana Regional Planning District: $30,000 to expand operational support to bolster grant writing initiatives.
Muncie Action Plan: $15,000 for general operating support. Additional funding will assist with neighborhood projects and the 9th annual IDEA Conference.
Muncie Innovation Connector, Inc.: $50,000 to expand staffing and assist with operational expenses.
Muncie Land Bank, Inc.: $75,000 to support neighborhood revitalization and affordable housing initiatives in the Old West End neighborhood.
Nonprofit Support Network: $55,000 to support local nonprofit organizations with capacity building programming including Nonprofit Essentials, Network Huddles, customized fundraising training, and more.
Health
Ball State University: $50,000 supporting community health needs and interprofessional education for both BSU and IUSM-M students through the Healthy Lifestyle Center and to support live-learn housing opportunities.
Ball State University: $30,000 to facilitate the clinical placement of Family Nurse Practitioner students in rural and underserved counties.
Indiana University Health Foundation: $20,000 to support an initiative for retaining healthcare talent in East Central Indiana.
Indiana University School of Medicine – Muncie: $50,000 to enhance physician training and community health through the development of a mentoring and advising program.
Ivy Tech Foundation: $30,000 to implement a Henry County Nursing Apprenticeship program to address the shortage of healthcare professionals in the county.
Meridian Health Services: $30,000 to develop a psychiatry internship program to train primary care physicians and mid-level providers on how to embed psychiatry principles into their primary care practice..
Open Door Health Services: $30,000 to establish a new Skills Lab dedicated to clinical training.
Taylor University: $30,000 to support the development of a premier nursing education program. Funding will enhance and expand training resources for nursing students.
Education
Academy of Model Aeronautics: $38,620 to launch Aviate STEM and Lift Your Community, a program which will provide 400 flight kits to K-8 students in Delaware County offering hands-on experiences in aviation exploration.
Ball State University: $60,000 for continued support for a Family/School/Community Coordinator at Longfellow Elementary School. The position has played a vital role in assessing and fulfilling the needs of students.
Burris Laboratory School: $200,000 to enhance K-12 education through innovative classroom-based research, professional development, outdoor learning, and counseling programs.
ecoREHAB: $85,000 to support staff and the buildout of carpentry and production studios that will enhance community workforce training.
Independent Colleges of Indiana: $100,000 for the Ball Venture Fund, supporting innovative start-up programs at independent, not-for-profit colleges and universities in Indiana.
Motivate Our Minds: $50,000 to enhance the Out of School Enrichment Programming through funding for professional staff support, materials, supplies, and maintenance and to provide consulting support to build organizational capacity.
Muncie BY5: $50,000 to support operating expenses utilized to sustain and expand various programs such as professional learning for early childhood education, kindergarten readiness initiatives, and support for home providers.
Muncie Community Schools: $460,000 for PreK-12 Innovation and Enhancement, continued support for educational initiatives including college and career preparation, mentors for students, outdoor learning experiences, piloting new niche programs, and classroom practices and resources.
Portland Foundation: $50,000 for the renovation of the former Judge Haynes Elementary School building into the Jay County Early Learning Center which will serve approximately 150 children ages 0-5.
TeenWorks: $50,000 to expand its Summer Program for under-served teens in Delaware County, providing paid work-learn experiences, professional training, and career exploration to support post-secondary and workforce success.
The Arc of Indiana Foundation: $50,000 to support the Erskine Green Training Institute in downtown Muncie with focused efforts on attracting new students.
Environment
The Nature Conservancy: $50,000 to support various initiatives to improve water quality in the Upper White River Watershed including water monitoring, floodplain reconnection projects, and stakeholder education and outreach.
Human Services
Second Harvest Food Bank of East Central Indiana: $20,000 to support food procurement and distribution for neighborhood and home delivery initiatives in Delaware County.
Urban Light Community Development: $10,000 for general operating support and updated marketing materials.
The foundation also regularly accepts applications for Rapid Grants of up to $5,000 from February through November of each year. For more information on Ball Brothers Foundation grants, visit ballfdn.org/grants.
About Ball Brothers Foundation
Ball Brothers Foundation is one of the state's oldest and largest family foundations. In 2022, the foundation paid out $10 million in grants to support arts and culture, education, the environment, health, human services, and public affairs. The Muncie-based private foundation gives priority to projects and programs that improve the quality of life in the foundation's home city, county, and state.