Editor's note: The Future Leaders of America series profiles high school seniors who display leadership qualities in their school and the community. The series is brought to you by Pridemark Construction.
By Stacey Shannon—
SELMA, IN—Academics, music and faith are the top interests for Wapahani High School senior Jarryn Orme. As class valedictorian, Orme said she has taken challenging, weighted, dual-credit classes since her junior year. She's also been a member of academic teams at school since her freshman year.
Along with academics, music and drama have been a large part of Orme's high school career. She participated in the school's choir until last year when her academic schedule made it impossible to do so.
Since 2017, Orme has been in every school production except one. Her favorite performance was in the school's production of "The Lion King" last fall where she played Rafiki.
 "[Theater] has taken up the vast majority of my secondary education for sure," she said.
As someone with perfect pitch, Orme has a natural ability and love for music.
"I enjoy music with everything in me," she said.
Her enjoyment of music has carried over into her faith life as well. Since 2019 Orme has been very involved in her church. Currently she attends LifePoint Church on Muncie's northeast side where she participates in youth group and other church activities.
"It's something that I really enjoy doing," Orme said of her involvement at church. "Church, just in general, has helped me to come out of my shell a lot."
Through a connection with a friend, Orme has also worked with music leaders at Freedom Point Apostolic Church to help them develop a worship band. Being involved in school and church is important to her.
"As a Christian, I believe that we are meant to be a representative of God's glory here on earth," she said. "Giving back and serving others is a great way to do that. Because Jesus said that the greatest among these shall be the servant of everybody."
Orme's servant heart has shown through both in and outside of school. At school, she is a student leader in her chapter of Fellowship of Christian Athletes, even though she doesn't play sports.
Out of school, she was honored to win the most Christlike award for girls at a church camp she attended in June 2023.
"I've won a lot of academic awards, too, throughout my high school career," Orme said. "But in the end, others seeing Christ in me is going to be more lasting and more impactful. These are the virtues that I try at the very least to exemplify."
Juggling her various activities has taught Orme to pay attention to her mental and spiritual health.
"I've found that placing enough time to help me rest mentally and spiritually really helped me to be at ease with an otherwise hectic schedule for some," Orme said. "I feel like that peace is something that is promised for Christians and just for those who genuinely want it."
As she looks ahead to her future in college, Orme plans to attain at least a master's degree and continue her service in church. She sees a potential future in full-time ministry for herself.
Orme also has advice for those coming behind her based on her own experiences of being diagnosed with autism as a small child. Doctors didn't think she'd be able to talk or understand emotions. While she has progressed leaps and bounds beyond what was expected, she's struggled with feeling different among her peers. Orme encourages other students to reach out to their classmates who seem lonely or disconnected.
 "Let them know how much they are worth and how much they are valued," she said. "I believe that we all have worth and value, so we don't want to indirectly show them that they're not as inherently valuable."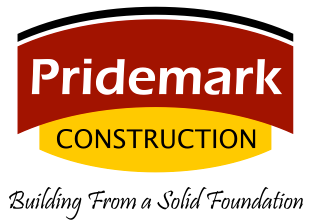 421 S Walnut St #2459, Muncie, IN 47305
Phone: (765) 284-3833
https://www.pridemarkconstruction.com