By: Mike Rhodes—
Muncie, Indiana— The 44thAnnual Indiana Society for Respiratory Care State Conference (ISRC) was held at the Horizon Convention Center, September 13-14. ISRC is a professional organization that represents Respiratory Therapists in Indiana. The conference offered continuing education opportunities for practitioners who work in the areas of homecare, acute care, neonatal, intensive care, diagnostics, sleep centers and more.
The mission of the Indiana Society for Respiratory Care (ISRC) is to provide proactive leadership in the delivery of Respiratory Care and to promote professionalism among Respiratory Care Practitioners.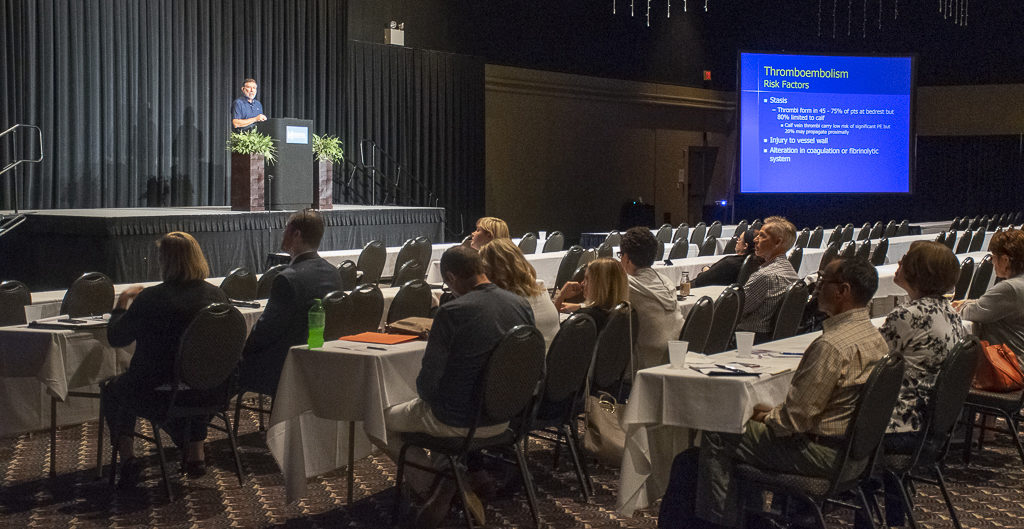 Susan VonTobel was chair of the program committee for the ISRC conference. "The Horizon Convention Center is simply an amazing facility," she said. "When we look for a venue for our state conference, we look for one that we can easily navigate—with a layout that is not confusing. The comments we heard from our participants were just outstanding. The facility was very clean and the staff were amazing. It was just a great venue for us."
VonTobel went on to say how much the vendors at the conference liked the Horizon Convention Center facility. "Our vendors love it when we come here because they can all fitin the same exhibit hall," she said. "Sometimes we have been at other locations where our vendors have to fit into three or more different locations. When you must split vendor locations, inevitably some vendors feel they get left out—and don't get as much foot traffic."
VonTobel and her group also noticed the Courtyard Marriott Muncie employed workers with disabilities, when the planning group came to Muncie to take a look at the venue, prior to the conference. "We are healthcare providers, so we all have compassionate hearts, she said. "We were very impressed by the Erskine Green Training Center and how the downtown hotel has employed their graduates."
One thing the group was able to do while in Muncie, was to partner with the Thr3e Wise Men restaurant, adjacent to the Horizon Convention Center.  If conference attendees took a special flyer to Thr3e Wise Men, the restaurant would donate 10% of the meal tab to the Indiana Society for Respiratory Care. "We are a non-profit organization, so to be able to partner with Thr3e Wise Men, in that way was just great for us," she said.
As luck would have it, during the conference, ISRC attendees had the opportunity to watch and listen to the United Way's Voices (Re) United concert that took place downtown.
Jeff Hunsucker, program director said, "We heard about that event and saw them setting up through the day, so a group of our members attended the concert. It was an amazing evening and the band performers were just great."


About the Horizon Convention Center
Centrally located in a thriving downtown atmosphere, Horizon Convention Center connects personalized service and expertise to fulfill your custom convention, wedding, or event needs. Your guests will love the heart of Muncie!