By: John Carlson—
There's something special about rivers.
Anybody who's ever stood on a bank of the mighty Mississippi, or even driven across it on a bridge, knows this. The same magic, albeit on a smaller scale, holds true for lesser rivers, our very own White River among them.
That people hereabouts take a proprietary interest in our stretch of the river is proven by the number of folks who volunteer whenever a clean-up day is scheduled. Then there are the thousands of others who've paddled down it in rented canoes and kayaks, many putting in at Yorktown and floating their way to Daleville.
Having done this myself, I can say with assurance it's usually fun. This is especially true when the water is deep enough for easy going. But if the water is shallow? Being what some might call a chunkbutt, I've occasionally had to get out and push my canoe. This invariably left me cursing the stinginess of the rain gods, plus the knuckleheads who apparently moved Daleville ten miles farther downriver without telling me.
But when, sweat-soaked and gasping, I've finally angled my vessel toward the bank at my destination, I've always been grateful to have made the trip.
Well, almost always.
There wasa canoe trip Nancy and I made with her family years ago near a state park in southern Indiana that significantly damaged my self-esteem. Our group had rented a number of canoes. Nancy and I occupied one, and our kids Katie and Johnny another. But when our two mini-Carlsons had trouble controlling their canoe, Nancy left mine for theirs.
"No problem, babycakes!" I shouted, heroically bidding my wife adieu.
After all, as a kid who practically ate, bathed and slept in a fake coonskin cap, I was a diehard fan of "The Davy Crockett Show." If nothing else, the show taught me handling a canoe by oneself was a snap.
Davy did it all the time.
Thus brimming with confidence, I headed back onto the river. What happened next, though, was a shock. When it came to following my simple instructions, it turned out my canoe suffered from a serious learning disorder.
Three minutes after embarking, finding myself amongst a pack of twenty other rental canoeists, I was dismayed to note I was the only one heading down the river backwards.
Naturally, when you are trying to pretend you're a rugged outdoorsman and adventurer wise in the ways of navigable skills, canoeing down a river backwards is kind of a buzz-kill. Had Davy Crockett ever canoed down a river backwards? I doubted it. So, paddling like Hiawatha on pep pills to get it turned around, I was also looking frantically over my shoulder to see where I was going. At the same time I was trying to tune out the sarcastic comments of my fellow canoeists, who suddenly figured they were outdoor hotshots because they all were canoeing down the river frontwards.
Alas, my efforts to whip my canoe around were fruitless.
Finally, about the time I'd resigned myself to spending the rest of my voyage not seeing where I was going but only where I'd been, a magic force yanked me to the bank. Turned out it was Nancy, who had beached her canoe and our kids nearby, then hopped into the river to grab mine as I was blindly floating past.
That certainly did wonders for my ego …
Anyway, these days Nancy and I still love rivers, and even have our "happy place" on one. Built on a bluff overlooking the Ohio River down in Madison, it's called the Riverboat Inn, where we rent a room for a night or two a couple times a year. We spotted it one evening while crossing a bridge from Kentucky back into Indiana, after having made a distillery stop on the Bluegrass State's famous Bourbon Trail.
What's great about this place is all the amazing things there are to do, the best of which is this: nothing.
Oh sure, you can hang around Historic Madison for hours shopping, grab a charcuterie plate at its winery, or inhale a delicious whiff of grilled onions at Hinkle's Sandwich Shop. That's the famous Hoosier diner where your lunch order of three double-cheeseburgers won't raise an eyebrow, they being little burgers with big taste. There's a fine bookstore there, too, though these COVID-19 days you must schedule an appointment to get inside it. Beautiful, hilly Clifty Falls State Park is also nearby, though I doubt you can rent a canoe there.
Which, at my age, is now a good thing.
But the best thing is to take a good book and mosey out to the Riverboat Inn's wide, comfortable veranda. Lounging there, Nancy will sip on a bottle of water. I'll sip on a glass of Buffalo Trace corn whiskey. Then while reading, you keep one eye on your page and one eye down on the river, looking for when the tugboats and the barges they are pushing come chugging past.
There's something almost hypnotic about seeing them. Even in a landlubber like me, they spark wayfaring thoughts about what's to be found beyond the next bend.
These riverboats' equipment is modern, of course, including radar antennas spinning endlessly atop their pilot houses, checking if the way ahead is clear. Still, they remain stately in their own grand way. It strikes you how the workings of their crews harken back to an earlier day, even another century, as they ply the endless trail of water moving what amounts to America's lifeblood.
Watching them, it's like a trip back in time.
Nancy and I always come away from there feeling renewed and uplifted.
I also come away grateful, knowing I can still thoroughly enjoy a day along a wonderful river without having to paddle, steer or, thank God, get out and push.
---
John's weekly columns are sponsored by Beasley & Gilkison, Muncie's trusted attorneys for over 120 years.
About Beasley & Gilkison
We listen, analyze your unique situation, and prepare a course of action that best fits your needs. Contact one of our attorneys to schedule a consultation, or for more information, call 765-289-0661 or visit our Facebook page or website at beasleylaw.com.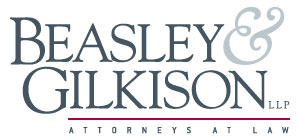 ---
A former longtime feature writer and columnist for The Star Press in Muncie, Indiana, John Carlson is a storyteller with an unflagging appreciation for the wonderful people of East Central Indiana and the tales of their lives, be they funny, poignant, inspirational or all three.  John's columns appear on MuncieJournal.com every Friday.