By John Carlson—
Our favorite rock 'n' roll stars are dying. That's been happening all along, of course, but the recent death of Rolling Stones drummer Charlie Watts brought that fact pointedly to mind.
For most of us, these musicians' passing comes as a shock, especially if they died in the prime of their lives and careers.
Think of when Buddy Holly, Ritchie Valens and J.P. "The Big Bopper" Richardson died in a plane crash, if you can remember that far back. The date was Feb. 3, 1959. Just eight years old at the time, I was a lot more worried about Davy Crockett being killed by a bear on his own TV show. But for fans of those legendary musicians it must have hit like a knockout punch.
After all, young rockers seemed so alive, so larger than life. They looked invincible, and learning otherwise hurt.
By 1966, I was a rabid rock fan shocked by the suicide of Bobby Fuller, whose band The Bobby Fuller Four had a hit with "I Fought the Law." You wondered why in the world he would kill himself, even though later probes blamed his death on everything from the Mafia to Charles Manson. Years later, I wondered the same thing about The Band's Richard Manuel. Why did he resort to that?
The Stones' own Brian Jones didn't lag too far behind Fuller, being a tragic figure found at the bottom of his own swimming pool in 1969 at age 27. In the wake of that, no pun intended, age 27 became something of a rocker's curse ascribed to drugs and hard living. Jimi Hendrix died at 27, as did the Doors' Jim Morrison and Janis Joplin.
There were countless more deaths, of course, the details of some being pretty astounding.
The Who's drummer Keith Moon died of a drug overdose at 32 in 1978, which wasn't much of a shock. But he died in the very same apartment where Mama Cass had died in 1974 of a heart attack, also at 32. What's more, that apartment belonged to singer Harry Nilsson, who would die of a heart attack at 52 in 1994.
Not in his apartment, though.
The tragic history of rockers and air crashes seems downright extraordinary. Besides Holly, Valens and Richardson, rock stars killed in plane crashes include Jim Croce, and lead singer Ronnie Van Zant, plus five other musicians and support personnel from Lynyrd Skynryd.
Then there was Otis Redding, who died in a plane crash at age 26 along with members of The Bar-Kays;  guitarist Stevie Ray Vaughn, who died in a helicopter; former teen pop idol Ricky Nelson; John Denver, a veteran pilot who accidentally flew an experimental aircraft into the sea off the coast of California, and Dean Paul Martin, crooner Dean Martin's son, who himself had fronted the youthful rock trio Dino, Desi and Billy as a teenager. By then a pilot in the California Air National Guard, the younger Martin died at age 35 in 1987 when he crashed his F-4 Phantom jet into mountains while on a training exercise.
All this barely touches the surface of rockers' deaths. And we haven't gotten into heavyweights such as George Harrison, Glenn Frey, Lisa "Left Eye Lopes, Chris Cornell and Aretha Franklin yet. Plus there's Don Everly, Joe Cocker, B.B. King, Levon Helm, Dusty Springfield and Eddie Van Halen. Then you've got Elvis Presley, Gene Pitney, Karen Carpenter, Carl Wilson and Tom Petty, not to mention murder victims like Sam Cooke and, most shocking of all, John Lennon.
The list goes on and on …
Granted, in some cases those deaths were part of that "Circle of Life" we're all familiar with. But what's sad is, the pace of the vintage rockers' deaths is only going to quicken. With them, the fans' sadness is only going to deepen, along with our gratitude for recording the soundtracks of our lives. Whether it was "The Dock of the Bay," "Light My Fire," "I Want to Hold Your Hand" or "Wishin' and Hopin'," nothing seems better than music at conjuring up our fondest memories of old times, friends and places.
Thankfully, even after losing so many stars, many more remain with us. Still, rooted as rock 'n' roll is in images of everlasting youth, the aging of our favorite performers comes as a shock. This is ridiculous, of course, human physiology being an impossible hurdle to clear. Still, how many times have you encountered up-to-date pictures of favorite musicians from your younger years, and been flabbergasted to see they had grown old?
Sometimes I begin wondering, who's next?
To be truthful, there may be a few I could get along without. Anybody from The Archies, for example.  And I can't see myself sleeplessly rocking back and forth in bed some night, trying to come to terms with the loss of somebody from The Bay City Rollers.
But when you start talking about musicians like Paul McCartney and Ringo Starr? Bob Dylan, for crying out loud? Eric Clapton? Brian Wilson? Eric Burdon, Grace Slick, Bob Seger, John Mellencamp and The Boss, Bruce Springfield? And please, don't even mention folks like Gordon Lightfoot, Judy Collins, Joni Mitchell and Gary Brooker of Procol Harum.
And did I leave out Crosby, Stills, Nash and Young?
Yes, I did.
I'm dating myself, but those are going to hurt, folks. And don't laugh, kids. A never ending stream of younger stars is moving up to take their places.
There's always one thing to take comfort in, though. It's better to have heard their music, lived their music, loved their music and then lost them, than never to have heard them at all.
---
John's weekly columns are sponsored by Beasley & Gilkison, Muncie's trusted attorneys for over 120 years.
About Beasley & Gilkison
We listen, analyze your unique situation, and prepare a course of action that best fits your needs. Contact one of our attorneys to schedule a consultation, or for more information, call 765-289-0661 or visit our Facebook page or website at beasleylaw.com.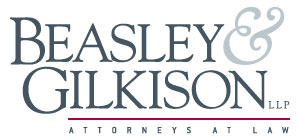 ---
A former longtime feature writer and columnist for The Star Press in Muncie, Indiana, John Carlson is a storyteller with an unflagging appreciation for the wonderful people of East Central Indiana and the tales of their lives, be they funny, poignant, inspirational or all three.  John's columns appear on MuncieJournal.com every Friday.