By John Carlson—
A guy knows he's reached those "golden years" when his wife says he should sell his motorcycle, and for the very first time, he doesn't joke that he'd rather be dead.
I've owned motorcycles for forty-six years.
But since turning sixty-five, spinal surgeries have prevented me from enjoying my beloved Harley-Davidson as it is intended. A sweet-looking 1200 cc Sportster Sport, it has been resting under a sheet for a long time. Now Nancy wants to do major work in the garage, and says a motorcycle I can't ride is only in the way.
Guess I see her point.
Still, motorcycles have been a true source of joy. Dangerous? Yes, they definitely can be. Years ago when I worked for The Muncie Evening Press, I started a short-lived motorcycling column. Asking fellow staffers to suggest catchy names for it, my late newspaper hero and friend Dick Stodghill came up with this alliterative gem: "Skidmarks and Screams." The fact is, though, in 40 years of motorcycling I never spilled a drop of blood.
Riding bicycles? Pretty sure I've lost a gallon or more.
Now that I've sort of come to terms with selling it, I look back over my motorcycling history with a mixture of fondness and sadness. I've owned eight, beginning with a Honda 350. What followed was a classic 600 cc BMW 60/5, which I wish I still had; two 750 cc Yamahas, the fastest bikes I've owned; a Honda 750 dressed to tour; an 850 cc Suzuki that was another fine road bike, and two Harleys, my present one and a 1000 cc Lowrider that was the nastiest looking  – which also means the coolest looking – motorcycle I've owned.
But if owning motorcycles is fun, collecting stories on them is better.
Riding to the Indianapolis Motor Speedway for the Indy 500 with my late brother-in-law Bobby and his biker buddies was always a hoot. So was congregating in the original Snake Pit, though it could also be eye-opening and intimidating. The biker crowd was mostly friendly, though, and troublemakers wound up handcuffed to a chain link fence. Kneeling on my Lowrider's saddle, I could only see Turn One, but it ended up being a dramatic place to watch Gordy Johncock hold off a charging Rick Mears for the win in 1982.
That Lowrider was just as stable when moving. It sounds nuts, but riding through the night to Atlantic City once with a buddy, I momentarily nodded off to sleep a time or two before he pulled alongside me, honking his horn to wake me up. My Harley didn't so much as wobble, and I, obviously, didn't die.
Back then, before everybody began riding Harleys, our pride in riding American bikes was palpable. We were also proud of Harley's bad boy image, though in truth, I remained a wuss who just happened to own a Lowrider. Part of the joy was wearing black Harley-Davidson T-shirts, with mostly uncouth slogans emblazoned on their backs. But a more thoughtful T-shirt that at least required a basic knowledge of American history to appreciate featured logos from Honda, Kawasaki, BMW, Moto Guzzi and other former Axis manufacturers. Its wording? "Brought to you by the folks who brought you World War II."
We took that to heart.
Nevertheless, I was obviously no stranger to foreign motorcycles.
I'd been enamored with BMWs since my Dad had hired an old high school classmate of his to repaint the trim of our house. This fellow was friendly but a little slow, mentally. My Dad seethed when telling me how as a child, our painter's embarrassed parents hid him away in the basement when others visited. That man could ride, however, and his pride and joy was his classic black BMW. Through the week he painted houses. Weekends he'd put endless miles on its odometer, looking for what? Comfort? Understanding? The strength to forgive? The strength to forget?
Whatever the reason, to me he seemed a noble character. When I traded in my Honda 350 for my BMW, I was ridiculously proud of that super-smooth road bike.
Then one warm early spring Friday I rode it home to northern Ohio. By Sunday, as happens in early spring up north, the sky was spitting freezing rain during my return trip. Riding back to Muncie was horrific, being cold, wet and icy. That day I learned how you judge a bad ride: In five hours on the road, I stopped three times to buy dry socks.
Truthfully, I was about ready to pack it in and look for a motel. Suddenly, about twenty miles south of Findlay, Ohio on I-75, we spotted each other, another biker traveling north toward me. In a case of instant motorcycle camaraderie we started waving madly, congratulating each other on being the only two morons crazy enough to be riding on two wheels amidst a slew of folks motoring in heated, enclosed comfort.
The emotional charge of our encounter kept me motorcycling home.
Other motorcycling joys? The freedom of the open road. The throaty sound of a big V-twin engine at work. And yes, the joy of twisting the throttle grip and practically flying across the ground.
It's funny, though. Looking back, what really sticks in my mind are country rides past stunning autumn wildflowers bordering roads along which endless stalks of corn neared picking. Then there were those magical evenings when a huge orange moon rose from the east over fields as farmers' combines brought in that year's crops.
To soak in such beauty, the riding was best done at thirty miles an hour or less, I'd found. It's far slower than a Harley-Davidson likes to travel.
Wonder what it costs to buy a nice scooter?
---
John's weekly columns are sponsored by Beasley & Gilkison, Muncie's trusted attorneys for over 120 years.
About Beasley & Gilkison
We listen, analyze your unique situation, and prepare a course of action that best fits your needs. Contact one of our attorneys to schedule a consultation, or for more information, call 765-289-0661 or visit our Facebook page or website at beasleylaw.com.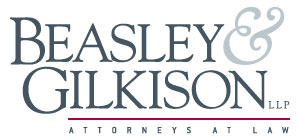 ---
A former longtime feature writer and columnist for The Star Press in Muncie, Indiana, John Carlson is a storyteller with an unflagging appreciation for the wonderful people of East Central Indiana and the tales of their lives, be they funny, poignant, inspirational or all three.  John's columns appear on MuncieJournal.com every Friday.