By: Kynda Rinker—
Muncie, IN—Wait for me!
A phrase heard daily at the Muncie Children's Museum. For over 40 years, the Muncie Children's Museum has been providing hands-on, educational and interactive exhibits and programs for children and their families.
Located at 515 South High Street in downtown Muncie, the Muncie Children's Museum is a great place for families to spend time together away from their TV.  Staying true to the mission of the mothers who founded the museum in 1977, the museum offers a number of interactive exhibits that promote learning and creativity.  The Ant Wall, one of the museum's originals, now sits among a diverse array of colorful exhibits.  Whether they're discovering farm animals in the barnyard, shopping in the market, making a picture with the Pixel Pegs or learning about animals and nature in our newest exhibit, Discovery Park, the museum offers an experience that will touch children and stay with them their entire lives.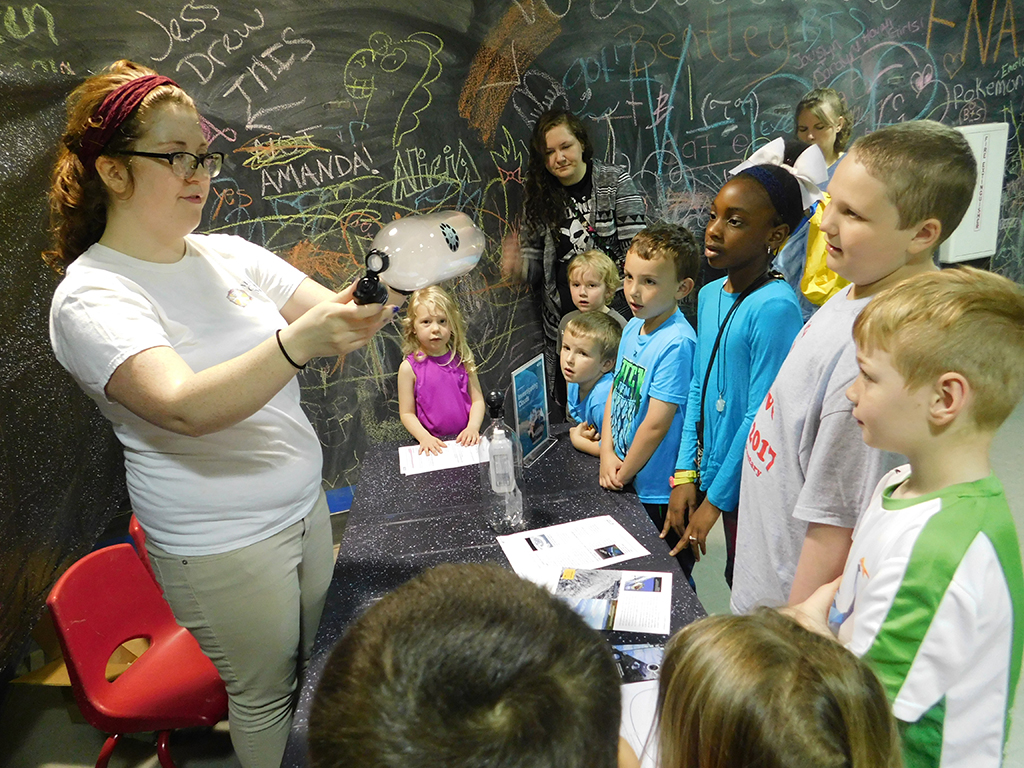 Families and groups may visit the Museum Tuesday through Saturday from 10am to 5pm and on Sunday from 1pm to 5pm. We are closed on Monday. Our admission is $6 per person ages 1-100. If you want to visit the Museum on a more frequent basis, we offer a family membership for just $70. We also offer the ASTC reciprocal membership. This means that with your Muncie Children's Museum membership, you can receive reduced or free admission to over 200 museums worldwide! What a bargain!
We also offer ½ price admission on the second Sunday of each month, free admission on the third Saturday of each month, special programming during Spring Break and Summer as well as Halloween Extravaganza and the Amazing Elf Adventure. So much to do and see at the Muncie Children's Museum!
Families may choose to schedule a birthday party for their children. We offer a variety of options from the basic birthday party where you plan the details and we provide the space to the Extravaganza Plus party where we provide the space, party supplies and fun while you bring the party child and guests!
For schools, we offer field trips to explore the Museum with your students or you can choose one of our many programs that are matched with the Indiana State Standards to provide a fun, yet educational visit for your kids.
We hope you will come to see us at the Muncie Children's Museum: Where it's fun to Learn!
For additional information about the Muncie Children's Museum, please visit our website or our Facebook page.
Muncie Children's Museum
515 S High St, Muncie, Indiana 47305
Phone: (765) 286-1660
Facebook: https://www.facebook.com/MuncieMuseum/
Website: http://www.munciemuseum.com