By Mike Rhodes, Editor-in-Chief—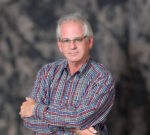 MUNCIE, Ind.—In this week's podcast we dedicate the entire 7 minutes by talking about IRONMAN.
Specifically, the need for volunteers to be involved with various activities to make sure the event is successful. HUNDREDS of people are still needed to help.
The annual IRONMAN triathlon will be even larger this year after the cancellation of last year's event. Muncie is hosting not only the regular IRONMAN 70.3 race, as it does every year, but a full-distance triathlon on top of that. Through the IRONMAN Foundation, every race has grant funding available to groups or organizations that volunteer to help with the race. If you or your group are interested in applying for a grant from the Foundation, please reach out directly to the event's local volunteer director Ro Selvey at selveyro@gmail.com for more information.
Thanks for listening. Push the play button below.

Related article below.