By: Jennifer S Gasiorek—
Muncie, IN—The Muncie campus of Ivy Tech Community College has been serving Delaware County for over 50 years. As the college looks to aligning programs to fit workforce needs, they will be doing so in state-of-the art facilities.
"Our renovations were designed with the students end goal in mind, which is to obtain a high wage high demand job." said Chancellor Jeffrey D. Scott. "Our community and our students deserve to learn in an environment that emulates where they will soon work professionally."
The new nursing and health science floor at the John and Janice Fisher Building not only looks like a real hospital, but the equipment and experience is designed to provide the student with workforce ready skills so that employers can spend less time on-boarding them.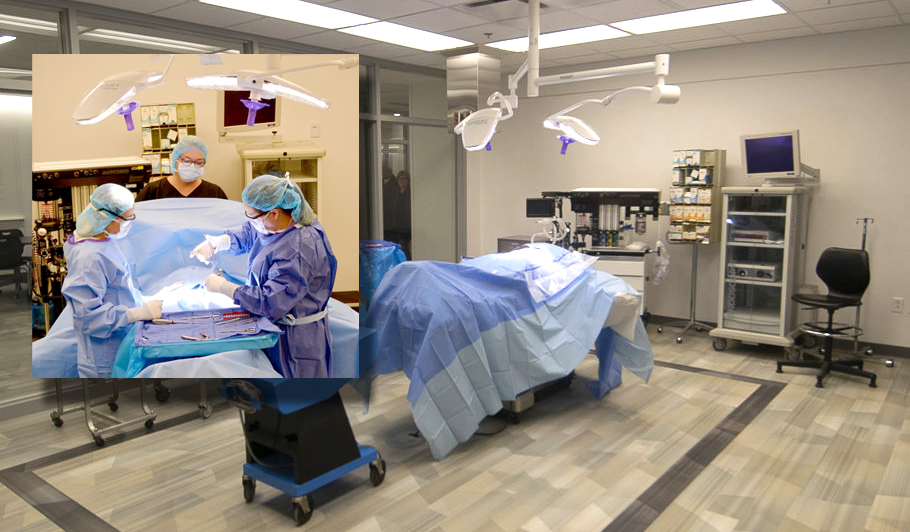 Renovations at the Cowan building which will house the Advance Manufacturing, Engineering and Technology schools, were designed to help fuel the workforce with highly skilled individuals. Providing students with new equipment and lab time will allow them to receive hands-on experience.
"Ivy Tech is a top choice among Indiana companies looking for skilled employees," said Jennifer Gasiorek, Executive Director of workforce partnerships and communications. "As we do post-graduate surveys with employers, we are cognoscente of their feedback so that we can continue to improve our student experience."
Ivy Tech offers certificates, technical certificates and associate degree programs in the following areas: Nursing, Information Technology, Advance Manufacturing, Engineering and Applied Sciences, Health Sciences, Public Affairs and Social Services, Arts, Sciences and Education; and Business, Logistics and Supply Chain.
Dr. Mia D. Johnson, Vice Chancellor for Academic Affairs said, "Our commitment is to offer programs in our service area, which is Muncie, Delaware and Henry County, that makes sense for our students, our community and local workforce."
Ivy Tech offers the most affordable education in Indiana, less than half the cost of other colleges and universities, smaller class sizes, and a staff that is committed to student success from enrollment to employment. Apply at the Campus at 4301 S. Cowan Road, Muncie, Indiana, or visit https://www.ivytech.edu/.