Radio Veterans J Chapman and Matt Childers form new company. Keeping Market-Leading Radio Stations with Local Ownership and Management in West Central Ohio.
Muncie, IN – Beginning with a vision of great radio that focuses on service to the local community, Woof Boom Radio now grows with the addition of five Lima, Ohio area stations.
Woof Boom Radio is forming a new entity that will do business in Lima as The Childers Media Group. "The similarities between Childers Media Group and Woof Boom Radio are remarkable," stated Woof Boom President J Chapman. "We started Woof Boom with the belief that control of local radio needs to be returned to local communities, and that is what we are doing."
Once the acquisition is completed later this year, Woof Boom Radio will own and operate 11 local radio stations throughout East Central Indiana and West Central Ohio.
The stations servicing West Central Ohio Area that form the heart of the new entity include:
WEGE ( FM 104.9 ), Lima Ohio
WWSR ( FM 93.1 ), Lima Ohio
WFGF ( FM 92.1), Wapak/Cridersville Ohio
WDOH ( FM 107.1 ), Delphos Ohio
WCIT ( AM 940 ), Lima Ohio
CMG Digital Marketing
The acquisition of the five station group was announced today and is expected to close later this year, pending Federal Communications Commission approval. The new company will begin managing the stations September 1, 2017.
Matt Childers, CMG President & WBR Lima Managing Partner stated: "I am very proud to have had the opportunity to serve the Lima community for the past twenty years. My passion has been working in radio, within our community, and working with our valued clients and listeners. I  am  extremely excited to continue leading our organization in partnership with J Chapman and the Woof Boom team."
In March of 2013 Childers formed Childers Media Group. Today that organization is the largest locally owned media group serving the Lima area. "I had a vision of a local media company that was truly here to build up our community. It was only because of the support of the original CMG Partners that these stations have provided a locally owned voice and will continue to do so going forward, Childers remarked."
Chapman remarking on Childers long term tenure in Lima commented, "I've known and worked with Matt for several years. We share very similar values and I have always admired the way he leads CMG. His passion for Lima, their customers, and the CMG employees is admirable and very similar to the manner in which we operate our stations. I look forward to growing these stations and our ability to serve Lima as a locally owned and managed radio group."
About Woof Boom Radio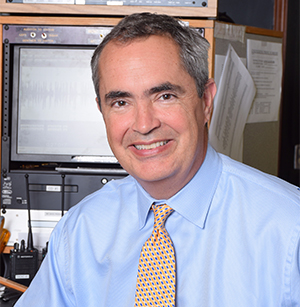 Privately held Woof Boom Radio is headquartered in Muncie Indiana. Woof Boom began in 2013 to restore local control to radio listeners, Woof Boom Radio is led by radio industry veteran J Chapman, who is committed to passionate, local leadership in radio to benefit local communities, advertisers, and listeners.
For more information, visit: www.WoofBoom.com
J Chapman
j.chapman@woofboom.com
ph: 815-997-6174
---
Matt Childers
matt@cmgroup.co
419-204-8152
---